Buhari celebrating his last Democracy Day as president – Uche Secondus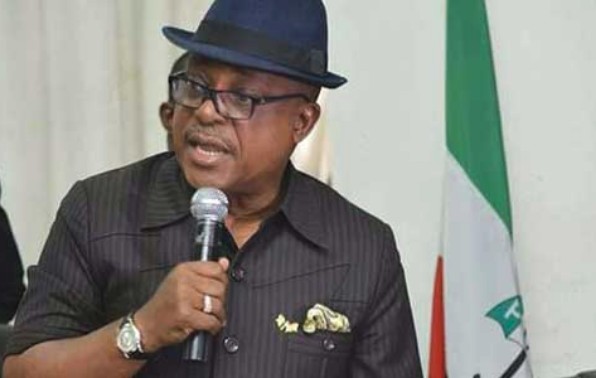 Uche Secondus, chairman of the Peoples Democratic Party (PDP), says President Muhammadu Buhari is celebrating his last Democracy Day as the country's leader.
In his Democracy Day message to Nigerians on Tuesday, Secondus said the country "cannot afford him (Buhari) further if our democracy and nation are to survive".
The message signed by Ike Abonyi, his spokesman, described Buhari as a "non-democrat" who has put the country in "jeopardy".
"Nigerians are anxiously looking forward to the opportunity to dispense with the ruling All Progressives Congress (APC) and the president," the statement added.
Secondus said on a day Nigerians should be celebrating freedom and good governance, they are instead "groaning in the avoidable hardship".
He said: "If democracy must survive in our country we must do away with APC and Nigerians are ready and willing to do just that because they cherish democracy as the best form of government.
"Going by their poor record of performance in the last 36 months, and the determination of Nigerians to put the country in the right footing, this is the last Democracy Day this president will mark as the president.
"The next Democracy Day May 29, 2019, which Nigerians and indeed all lovers of democracy are anxiously looking forward to would be the smooth transition from confusion and purposeless governance to real democracy which the PDP is returning to gift to the nation."
About The Author