We are feeding 8.2 Million school-children everyday – President Buhari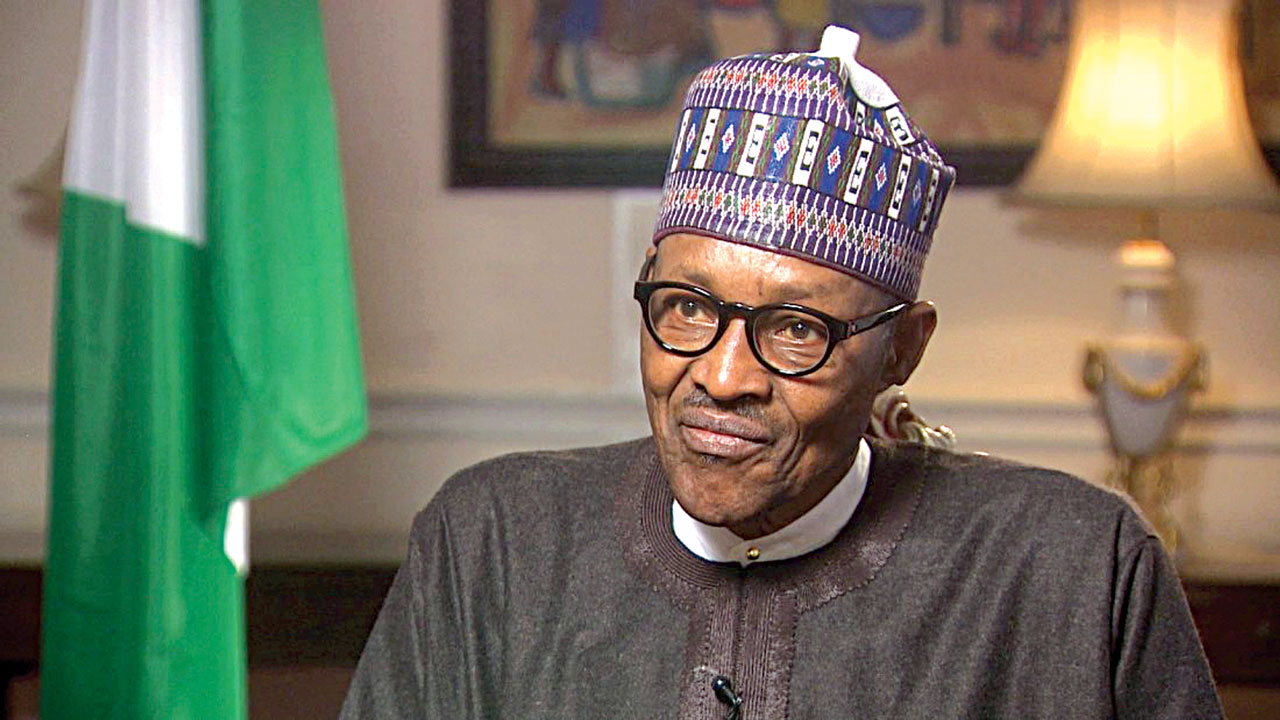 President Muhammadu Buhari has challenged security agencies, families, traditional and religious leaders to take decisive actions to stem the rising cases of violence against children as he also gave an update on the school feeding programme of his administration.
In his message to mark this year's Children's Day, Buhari said that at the last count, over 8.2 million children in 24 states were being given free meals daily, adding that this happened in 45,000 schools round the country.
The president called on all stakeholders to support the programme to ensure that all the 36 states and FCT were covered.
He noted that the theme for this year's celebration "Creating Safe Spaces for Children: Our Collective Responsibility" was an opportunity to promote the safety and security of the children.
He said that all stakeholders, including the Civil Society Organisations, Human Rights Activists, and the society at large, must ensure safety of the children in homes, schools, markets, worship centres, on the streets and everywhere at all times.
According to him, this year's event affords him another opportunity to re-affirm his administration's commitment to the protection of children.
""This is a day to reflect on our roles and responsibilities as parents and leaders towards our children, and also assessing how far we have fared in this regard.
""As you may recall, one of the cardinal objectives of this administration is the provision of quality education to our children as a fundamental foundation of economic and social development.
""In this regard, I am pleased to inform you that this administration has recorded measurable success in the home grown school feeding programme as it has continued to expand,'' he added.
The president maintained children were the future of the nation, and "the initiatives that come from them give confidence that Nigeria has a bright future.
He said: ""I am very impressed by what our children have been able to do, and what the future holds for them.
""That is one reason why we are committed to the school feeding programme, to prepare a future generation of physically and intellectually robust children."
He said this would promote substantially higher enrolment levels in schools across the ountry.
He also appealed to parents not to relent in their efforts to send their wards to school, especially the girl child "as her education reduces infant and maternal mortality as well as prevents child marriages.
""It also increases literacy and reduces poverty. The saying that to educate a woman is to educate the nation is very apt in this regard.''
He noted that since the inception of his administration in May, 2015, the Federal Government had also focused attention on addressing issues of child protection, participation and survival.
He observed that in 2015, the campaign to end violence against children was inaugurated which was commemorated in 2016.
""In November 2016, the Campaign to End Child Marriage was also launched to ensure that as many children as possible are able to fully enjoy their childhood and be protected from all the challenges associated with this phenomenon.
""These campaigns have been reinforced with sensitization campaigns in some states of the federation,'' he added.
He reassured that his administration was committed to ensuring that children were protected from violence and all forms of exploitation.
President Buhari said the government would guarantee friendly environments for the children to enable them pursue their educational attainments, discover their full potentials to grow into responsible citizens.
He said: ""This Administration has made giant strides in the protection of the Rights of the Nigerian Child and as a result of such efforts, Nigeria has been declared a Path-finding Country on Ending Violence Against Children.
""This I believe is a collective achievement and I urge us to continue to build on the present momentum to achieve the targets of the Sustainable Development Goals (SDGs)."
He said that as part of efforts to protect the children from abuse and trafficking, the government had directed the management of Federal Government Colleges and advised all state owned schools to provide adequate measures of safety and security of their students
He also called on all schools management committees at all levels of public and private institutions to take adequate security measures and put in place mechanisms for safety of children.
President Buhari expressed appreciation to the security agencies for their efforts so far, and urged them to redouble their efforts in protecting children from danger and violence in line with the provisions of the 1999 Constitution and Child Rights Acts, 2003.