Equatorial Guinea VP 'blocked' in Brazil with $1.4m cash, watches worth $15m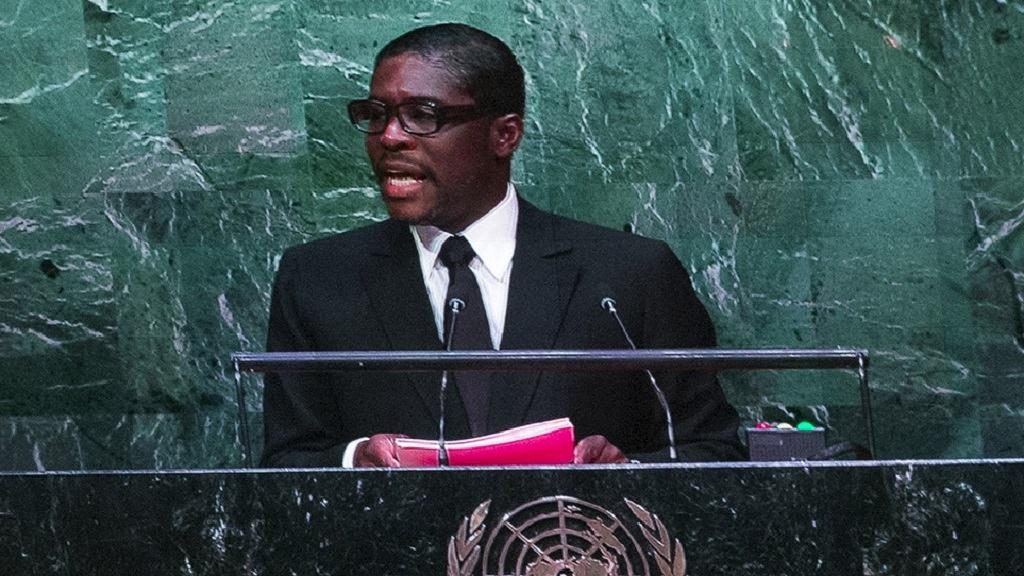 Federal police and revenue authorities in Brazil over the weekend detained a delegation led by son of Equatorial Guinea president Teodorin Obinag Mang after they arrived in the country with over $1.4 million cash and watches worth $15 million.
A Portuguese news portal, globo.com reported that the 11-man delegation arrived in Brazil on Friday on a government aircraft but was not on a diplomatic mission. Teodorin, who is also vice-president of the oil rich central African country was exempted from questioning due to his diplomatic status even though the other members of the entourage were detained and quizzed by police.
The report disclosed that the money and watches were in two suitcases, citing the testimony of an agent who participated in the operation. In total, the delegation carried 19 suitcases, in addition to a diplomatic baggage, whose contents were not subject to disclosure.
The Federal Police has since said the case was under diplomatic secrecy whiles on their part, the internal Revenue Service, IRS, has remained silent on the case. Meanwhile, the secretary to the Embassy of Equatorial Guinea in Brazil has told the police that the vice-president was in town for medical treatment. They said the monies he brought along were to be used on a later trip to Singapore whiles the watches were for his personal use.
When the entourage arrived, they had one so-called diplomatic bag with all others not so covered by non-disclosure. Teodorin's team engaged the Brazilian authorities in a scuffle over the bags before they were taken for questioning. Reports indicate that he has a history with trips to the southern American country. He was in Brazil in 2015 when a school in the city of Rio de Janeiro mounted a parade in honor of Equatorial Guinea
The vice president is the subject of a conviction in absentia by a French court. The Paris court in October 2017 handed a three year jail term to Teodorin in a corruption case known as the 'ill-gotten assets' saga. The case was opened in January 2017 and comprised issues of corruption, embezzlement and misuse of public funds. Aside the jail term, some properties of the 49-year-old were seized and he was fined over 30 million euros.
His father and current president Teodoro Obiang Nguema Mbasogo has been in power for close to four decades. He is currently Africa's longest serving president alongside the likes of Cameroon's Paul Biya, Omar Guelleh of Djibouti and Omar Al Bashir of Sudan.
About The Author