United Kingdom, group to monitor $322m Sani Abacha's loot spending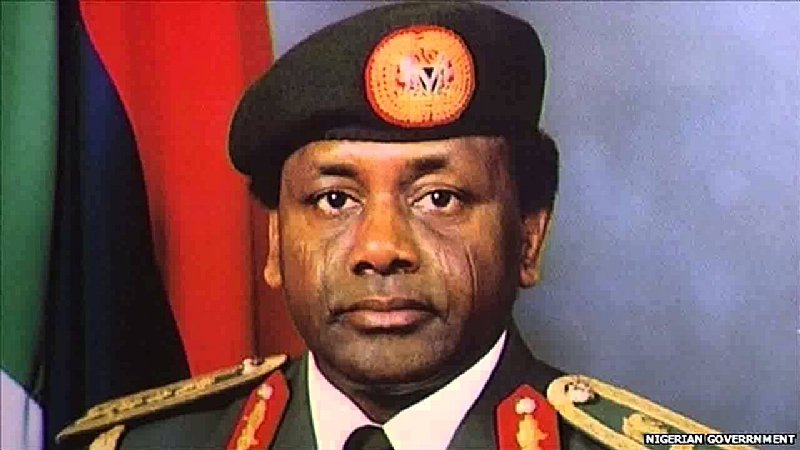 A civil society organisation, African Network for Environment and Economic Justice, said on Wednesday that it had begun the monitoring of the Federal Government's disbursement of the $322.5m General Sani Abacha loot recovered from Switzerland.
The group said it was working with six other partners with the support of a United Kingdom agency, UK Aid Direct, to ensure that the loot was spent on the Conditional Cash Transfer Programme across the 36 states as promised by the Federal Government. It noted that this step was part of the Monitoring of Recovered Assets in Nigeria through Transparency and Accountability Project being coordinated by the civil society and the international agencies.
The Group Executive Director, ANEEJ, David Ugolor, said the Federal Government had pledged to spend the loot on a conditional cash transfer programme and there was a need for the civil society to ensure the transparent utilization of looted assets in the country. He stated, "In December 2017, the Swiss government repatriated funds stolen from Nigeria by the late Gen. Sani Abacha. A total of $322.5m was repatriated comprising $321m and $1.5m interest.
"The Federal Government of Nigeria announced to Nigerians that the $322.5m would be used to support the poorest of the poor through the Conditional Cash Transfer Programme. The cash transfer programme has been on since 2017 with funding from the national budget and a loan facility from the World Bank. The disbursement of the $322.5m Abacha loot in the programme is scheduled to start from October 2018.
"As part of the implementation of the Monitoring of Recovered Assets in Nigeria through the Transparency and Accountability Project with support from UKAID, we are working with six partners to monitor the use of the Abacha loot in the Conditional Cash Transfer Programme across states that are implementing the programme."The group said its involvement in the monitoring was prompted by "the fact that we were part of the MoU between Switzerland and Nigeria for the repatriation of this tranche of the Abacha's loot."
About The Author