We are dying of hunger: Ondo pensioners cries out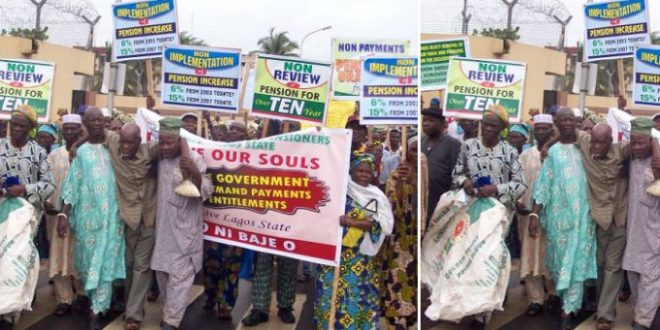 Pensioners in Ondo State have pleaded with the labour leaders in the state to help them fight for their outstanding entitlements. The state NUP chairman, Chief Raphael Adetuwo, said the unpaid entitlements have subjected pensioners to untold hardship in the state. Adetuwo hinged their outcry on the recent directive by President Muhammadu Buhari to governors on payment of salaries and pensions. He added that old age hazards and poverty are bitter experiences among them.
The senior citizen disclosed that pensioners are yet to be paid pension and gratuities since 2012, adding that the 33 per cent pension increase has not been approved by the state government since 2014.
He said: "15 percent pension increase paid to state pensioners in 2012 is yet to be paid to the local government pensioners including primary school pensioners. "Arrears of monthly pension as a result of delay in the payment of monthly pension after retirement are yet to be paid since 2012. Gratuities to state pensioners who served federal government between 1972 and 1976 are yet to be paid."
About The Author