'He shall come back in 2019' — Christian clerics launch 40-day prayer for Buhari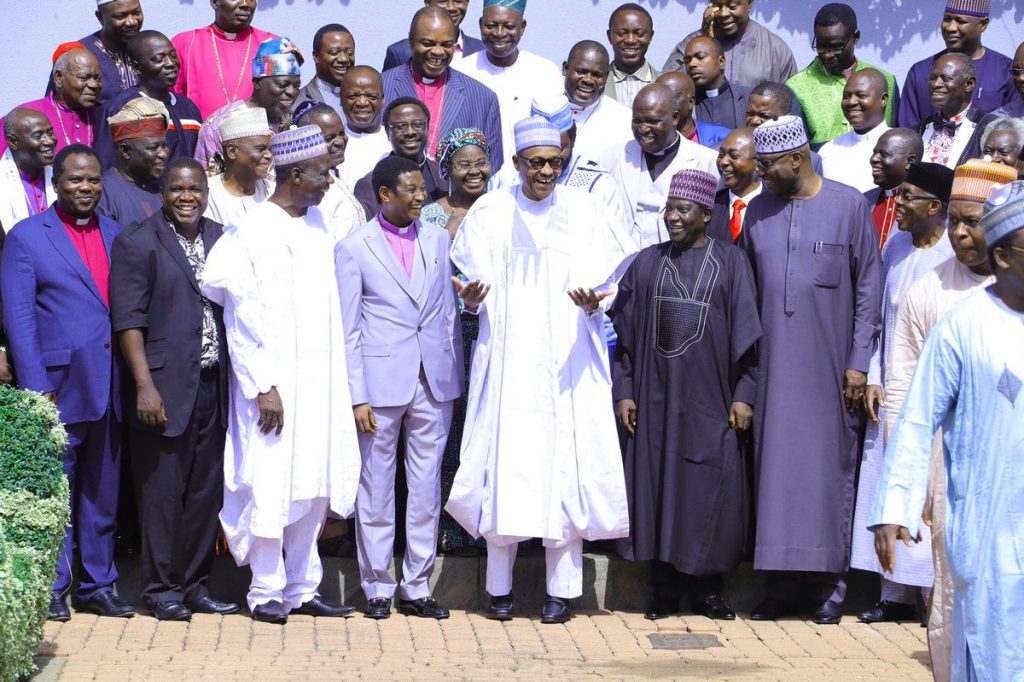 Some Christian clerics in Plateau state say they are on a 40-day prayer for the reelection of President Muhammadu Buhari. The group under the aegis of the National Inter-Faith and Religious Organisations for Peace (NIFROP) is also praying for peace and security of the country.
In a statement on Wednesday, Sunday Garuba, a bishop and convener of the prayer, said God sent Buhari to rescue the country that was on a brink of collapse.
Garuba said the enemies of Nigeria would be defeated.
"The elections are around the corner. In line with the excellent work carried out by President Muhammadu Buhari, the National Inter-Faith and Religious Organisations for Peace (NIFROP) is organising this 40-day prayers, tagged 'Buhari shall come back in 2019," the statement read.
"This is especially on the heels on the grand plot by agents of darkness to take Nigeria back to the bottomless pit. But by God's grace, that would not happen. In the book of Exodus, we read the epic story of God's power to free his people from slavery. In chapter 14, we get to the climax of the story – the crossing of the Red Sea.
"Before the people of Israel cross over the sea, they come face to face with their enemy. Their enemy is strong, and they are weak—but God is stronger. I therefore stand before you as a servant of the highest God that the enemies of Nigeria shall be defeated "We shall commence this programme with worship and praise by guest singers and choirs. After which we shall begin Intercessory prayer session for Nigeria, prayer session for President Buhari and his cabinet, prayer for the Nigerian troops at the war front, intercessory prayer for the upcoming General Election and peaceful conduct by all citizens, and Intercessory prayer for our dear president and his victory at the poll.
"We shall also hold a special Thanksgiving session with praises to appreciate God for the defeat of Boko Haram and the political killers who came to torment the citizens of our dear country. A prayer against evil men on the Plateau and other forces of evil across Nigeria that have continued to encourage bloodletting in recent times.
"There shall also be a different representation of members of the various faiths gathered, as well as messages of solidarity to the good people of Nigeria. God in his infinite mercies would make this event a huge success and also, by his grace alone President Muhammdu Buhari shall return in 2019." The endorsement of Buhari comes after some Shi'ites marched to Aso Rock to demand that Nigerians vote the president out in 2019.
About The Author