Kano Governor Ganduje caught on video allegedly receiving bribe in dollars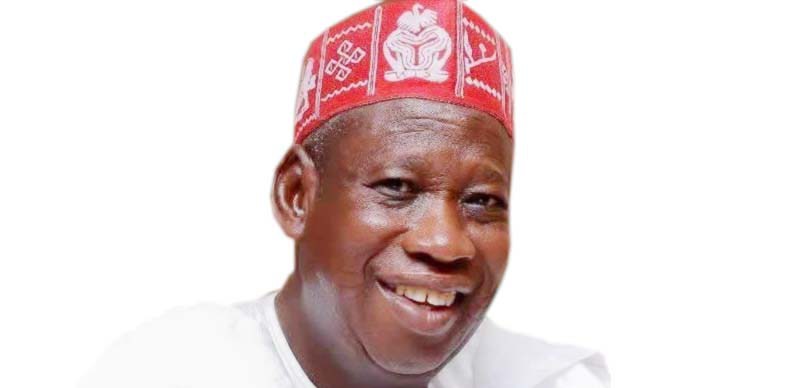 The Governor of Kano State, Abdullahi Ganduje, has appeared in a video receiving money in dollars alleged to be bribe amounting to about $5million. The money was given by persons believed to be contractors in to the state government.
WATCH THE VIDEO BELOW...
The video which was released by online media, Daily Nigerian, was a sting operation that captured the governor on camera collecting the money at different occasions.
The governor in response says the video is 'cloned.' Meanwhile, PRNigeria gathered that security and forensic experts have screened and verified the authenticity of a trove of video clips of the bribery before the online media decided to release it to the public on Sunday.
The publisher of Daily Nigerian, Jaafar Jaafar, who had gone underground due to alleged threat to his life, said the sting operation to capture the governor on camera began two years ago when one of the contractors agreed to a request by the media outfit to plant spy camera on his kaftan lapel while offering the bribes.
The publisher said: "During about 10 months efforts to capture the bribe giving/taking scenes, the governor's face and body were clearly captured in nine clips, while six others did not clearly reveal the governor's face. About $5m dollars were delivered to the governor during the sting operation.
"One of the contractors who preferred not to be named said the reason he collaborated with DAILY NIGERIAN was to expose corruption and bring sanity to the country." "The contractor stated that if his aim was to blackmail or extort the governor, he would have used the videos to get over a billion settlement or force the governor to pay the hundreds of millions of Naira the state was owing to his company or force him to pay back all the money he paid as kickbacks.
"We believe if public office holders are exposed, there will be sanity in the system." In its response to the video, the Kano government has claimed that the video was cloned.
"We wish to state that there is no iota of truth to these allegations and if indeed there is any such alleged video, it is at best cloned," the Kano state commissioner for information, Muhammad Garba, said in a statement.
"The government of Kano state is taking this matter seriously, and will exploit every appropriate and legal avenue to ensure that it gets to the root of the matter and the perpetrators are brought to book."
About The Author