My mandate has been stolen – Popular Nollywood actress, cries out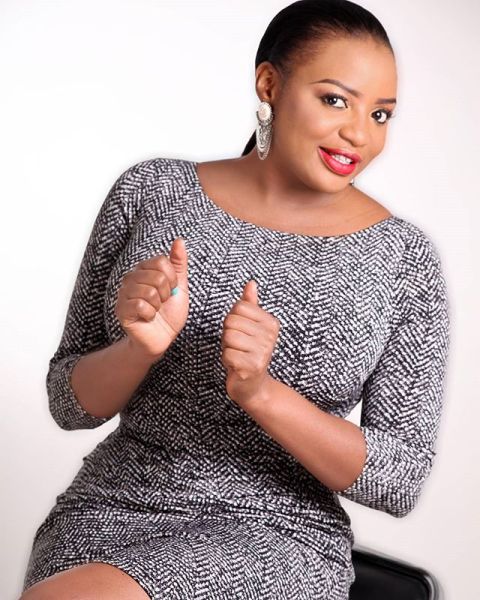 An Ibadan-born Yoruba actress, Funke Adesiyan who was recently announced as the ruling All Progressives Congress (APC), candidate for the Ibadan South East State Constituency 2 in the 2019 general elections has raised the alarm over substitution of her name for another candidate.
Bamichat.com recalls that Adesiyan was announced as the winner of the election held in Ibadan, the state capital. But, the actress while speaking on Monday, however, alleged that her name has been substituted for another candidate whom she defeated during the election. Adesiyan while raising the alarm via her Instagram page voiced out about the injustice allegedly meted out to her by the APC to aspirants who bought forms and contested for the party's primaries.
The actress who claimed that she scored 207 votes to defeat her rival who got 32 votes, revealed that her ticket which she won at the primary election has been allegedly taken from her and given to a preferred "anointed candidate".
She accused the APC of allowing aspirants to spend so much money on purchasing forms and going on campaigns while already, the party had their own chosen candidate, saying she has 'been made to believe and accept the outcome in good fate".
Adesiyan while reacting via her Instagram said, "Dear friends, we have come to the end of a long journey. A very rigorous and eventful one. The people of Ibadan South East 2 have spoken. They spoke loudly and clearly. "The journey of the last one year has been halted, and I thank you all for standing by me. For believing in my vision and for throwing your weight behind me in critical moments. I will never take this significant support for granted.
"The primary election has come and gone and I have been made to believe and accept the outcome in good fate. "While I am not quite happy that my hard-earned mandate was taken from me, as this stands against the principle with which I stand for, I can't go against the wish of our great party, All Progressives Congress (APC).
"I can't understand why people, who bought forms sold at exorbitant prices, went for primaries and emerged winners only to be told that their names had been swapped for other "anointed candidates". One may be tempted to ask why we had primaries in the first place if the party's hidden agenda was to impose candidates?
This is one old injustice that has continued to dwarf the progress and entrenchment of internal democracy, one that has denied many people the full blessings of fulfilling their ambition politically. "There is no better evidence of this than the brazen act of injustice that forced me to surrender my mandate.
"I urge all my supporters not to be wary as this is a phase that will soon pass. "Today, I hold in my heart nothing but love for my people as I call on you all to not despair of our present difficulties but to believe, always, in the promise and greatness of our party (APC), Oyo State and Nigeria because nothing is inevitable here." I implore you all to go all out and vote for the APC in the 2019 general election and ensure that we record a resounding victory.
"Thank you and God bless Oyo state. Funke Adesiyan".
About The Author