South Africans demands explanation from Malema's EFF over VHS bank fraud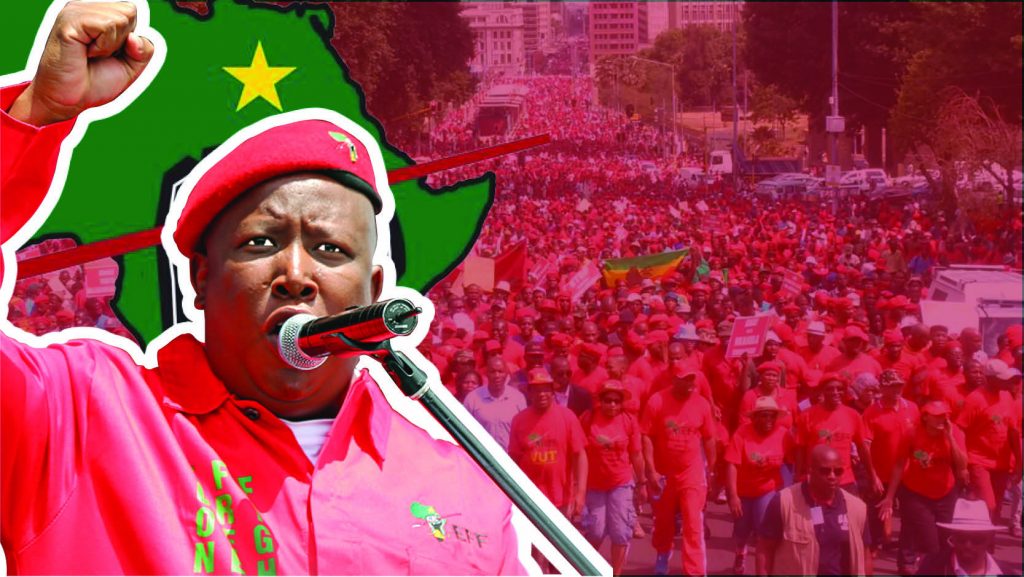 South Africa's opposition political party, the Economic Freedom Fighters (EFF), which is led by the vocal Julius Malema is under pressure to respond to allegations that it is implicated in a fraud scheme of a the black-owned VBS Mutual bank.
An investigation commissioned by by the country's reserve bank into the operations of VBS bank, which was in March, placed under 'curatorship for the safety of depositors', revealed that Brian Shimbavu, an EFF member received over $1m (R 16m) from the bank.
Brian, who received the money through a company called Sgameka Projects, is the brother to the EFF's deputy president, Floyd Shimbavu. The Daily Maverick on Wednesday reported that up to $680,000 (R 10m) was received by Floyd through his brother, while the EFF party itself received $88,000 (R 1.3m) of the money.
Response from EFF
While the EFF issued a statement on Wednesday night, it did not address allegations implicating the Shimbavus or the party's involvement. The statement called for the criminal prosecution of implicated individuals and organisations in the 'VBS defrauding'.
The statement further reiterates the party's position that the bank should not be shut down, since it is critical for financial inclusion of black communities in the country. ''A recovery plan that can save the bank or support of other black owned prospective black licence applicants to serve the people in rural areas…must be devised,'' reads part of the EFF statement. The party on Thursday issued a statement saying its president, Julius Malema would address a press conference next week on Tuesday.
Details about the VBS probe
Established in 1982, the wholly black-owned VBS Mutual Bank, initially operated as Venda Building Society. Advocate Terry Motau, who led the VBS probe, recommended that criminal charges be brought against the more than 50 individuals and entities who orchestrated and benefited from the heist that saw at least 1.9 billion rand ($130 million) stolen from the bank.
Motau's probe found that VBS actively sought to attract deposits from municipalities and other state entities and that bribes were paid to solicit the money. Bribes were also paid to people who became aware that money was being stolen for them to keep silent, it also found. VBS was also in the spotlight when it gave Zuma a 7.8 million rand loan to reimburse the state for upgrades to his personal home.
South Africans reactions
On social media, many South Africans called out the glaring omission of the allegations against the Shimbavus in the EFF statement.
The opposition Democratic Alliance (DA) has also called on EFF to respond to allegations levelled against it.
About The Author