Oba of Benin to Prince of Wales – "Return our artifacts stolen since 1897"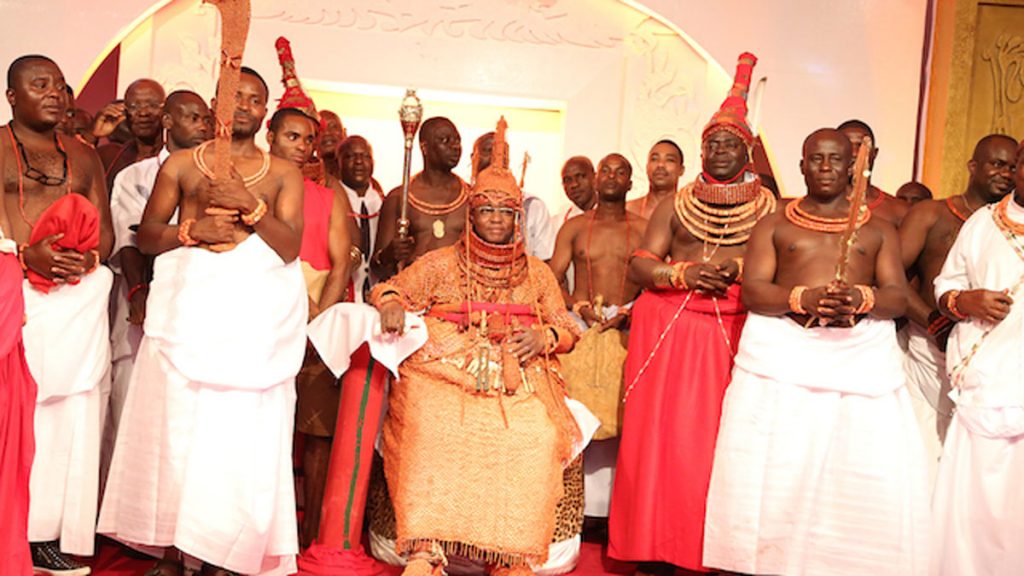 Oba of Benin, Ewuare II, has asked the Prince of Wales, Charles George, to support the agitation for the repatriation of ancient Benin artifacts which were taken to the United Kingdom in 1897 by the British authorities. He stated that the repatriation of the artifacts would enable him to establish Oba Palace Museum for the promotion of tourism in Benin City, Edo State.
The monarch made the demand in a statement he delivered during a closed-door meeting with the heir to the British royal throne at the UK High Commissioner residence in Maitama, Abuja, on Tuesday. Other traditional rulers at the meeting included the Ooni of Ife, Enitan Ogunwusi; Sultan of Sokoto, Sa'ad Abubakar; Obi of Onitsha, Igwe Alfred Achebe; Emir of Kano, Lamido Sanusi, and others.
Charles, who had earlier visited President Muhammadu Buhari at the Presidential Villa, was on the last leg of his tour of the Gambia, Ghana, and Nigeria with his wife, Camilla, the Duchess of Cornwall.
The Benin monarch traced the relationship between his kingdom and the British empire and lauded the robust collaboration between the two kingdoms over time. Ewuare said, "Suffice to say that Nigerians in general and Benin people in particular will be most delighted to have your royal highness throw his royal weight behind our efforts to have some of our ancient artifacts that were taken in 1897 from the Royal Court of Benin returned to Benin to establish Oba Palace Museum for the promotion of tourism in Benin City, Edo State."
The Oba told journalists after the meeting that the meeting discussed security and development issues in the country, including girl child education, action against human trafficking, illegal migration among others.
The Emir of Kano said the parley also discussed climate change, immigration, demographic explosion, population control, and their consequences. He said, "The population of Nigeria today, is four, five times what it was in 1960, we are moving from 45 million to about 200m; We are not looking at the level of desertification, the erosion in Niger Delta, the loss of the reserve in Chad Basin. Basically, there is population explosion and you got diminishing resources."
Despite the population explosion in the country, Sanusi stated that Nigerians had not changed the way they built houses, adding that everyone wanted a plot of land, noting that this had forced the government to convert farmlands to residential areas.
About The Author