IG orders CPs to recover illegal arms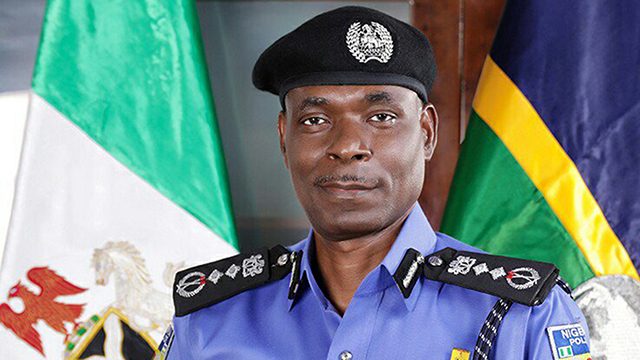 Ahead of the governorship elections in Edo and Ondo states, the Inspector-General of Police, Mohammed Adamu, has ordered Commissioners of Police in the 36 states of the federation and the Federal Capital Territory to immediately recover all illicit arms, arrest and prosecute the owners of such weapons.
The force spokesman, Frank Mba, in a statement in Abuja on Sunday, said the directive was against the backdrop of the "deliberate arming and movement of political thugs and other criminal elements across the country." In addition, the force said the directive was targeted at addressing the proliferation and unlawful possession of prohibited firearms in the country which is contrary to the provisions of Chapter F.28 LFN 2004 of the Firearms Act.
The statement was titled, "Ahead of Edo and Ondo governorship elections, IG orders nationwide clampdown on the proliferation of prohibited firearms." It further disclosed that the CPs had also been directed to immediately convene an enlightenment meeting of all vigilante groups and quasi-security outfits spread across the country in order to ensure that their activities were in conformity with the extant laws guiding their establishment and operations.
The IGP, while observing that several civil groups – vigilantes, quasi-state and regional security outfits under various guises are arming themselves with prohibited firearms and weapons in contravention of the provisions of the Firearms Act, notes that the trend if unchecked, will pose a serious threat to national security, the statement said. Meanwhile, a group, the Citizens Initiative for Security Awareness has asked the security agencies to do more in protecting lives and property of Nigerians, noting that every necessary measure should be taken to curb the killings in parts of the country.
Addressing journalists on the security situation in the country in Abuja on Sunday, CISA National Coordinator, Chidi Omeje called for an increase in the numerical strength of the security services, while urging Nigerians to support the operatives to succeed. Omeje stated, "There is also the need to equip the police, increase their numbers so they can hold the territory being recovered from the insurgents and bandits by the military. We have millions of our youths looking for jobs, so why can't we recruit some of these youths into the security agencies?
About The Author