Anger on social media as Buhari's aide says Nigerians are in bottomless pit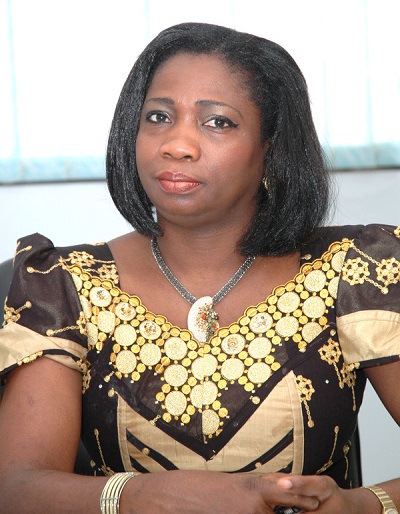 Nigerians have expressed their anger over a tweet by the Senior Special Assistant to President Muhammadu Buhari on Diaspora and Foreign Affairs, Hon. Abike Dabiri Erewa.
The former lawmaker had in a tweet on Monday morning said that "we [Nigerians] found ourselves in a bottomless pit more or less."
Nigerians did not find her words suiting.
Dabiri-Erewa had added in the tweet that, "APC under PMB is trying to build a solid foundation that will bring sustained progress, that will eventually take us to the top of the mountain."
But the social media users wondered why the Presidential aide would use the word "bottomless pit," to address the Nigerian situation.
Some of the reactions under her tweet below:
@JamesOkene, "Bottomless pit? You should chose the words you use as a public officials. So sad that power changes people. But my advice to you is just stay off social media if you don't know what to defend rightly. When over 90% attack you concerning your tweet, you should know you are wrong."
@adenoah1, "Power hasn't changed her . The mask has just been removed."
@nnaemekaogu, "Is the bottomless pit sending Pythons to dance where there was relative peace to murder innocent people and asking Nigerians to pray where terrorists herders are killing people? May God judge you all 4 playing politics with human blood."
‏@welly98welly, "My happiness is that posterity is already judging them bitterly and they will be remembered in d sad and dark book of history. They will call for sun they will not see, they will call for rain they will not see, day shall become darkness to them & in darkness will they be forgotten."
@OluZik, "What pit ma? You are an highly respected person of integrity right from your time at NTA, don't join this cycle of lies and deceit please."
About The Author