Djibouti, Eritrea agree to normalise ties strained since 2007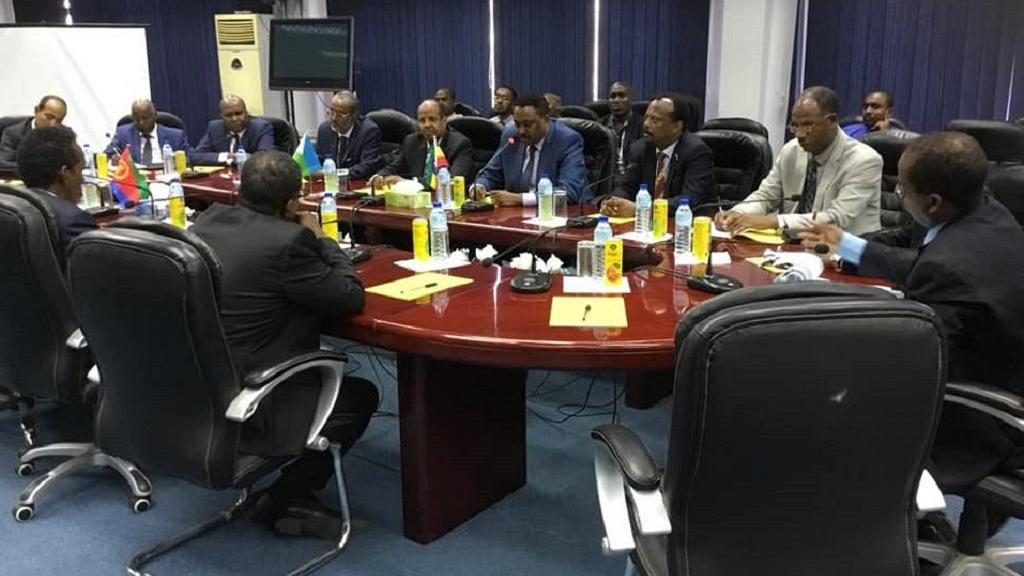 Eritrea and Djibouti have agreed to normalise ties following a regional meeting, ministers said on Thursday, a decade after a border spat led to brief military clashes.
"After a long period of separation, Eritrea and Djibouti have agreed to restore ties," Ethiopia's Foreign Minister Workneh Gebeyehu said on his Facebook page.
ታሪካዊ የዲፕሎማሲ ድል !!!!ከረጅም አመት መለያየት ቡሀላ ኤርትራና ጅቡቱ ግንኙነታቸውን ለመቀጠል ተስማምተዋል ።ለመላው የኤርትራ አና የጅቡቲ ህዝብ እንኳን ደስ ያላችሁ !!Congratulations for Eritrean and Djibutian brothers and sisters!!

Posted by Workneh Gebeyehu on Thursday, September 6, 2018
The leaders of Ethiopia and Somalia, who met Eritrea's president Isaias Afwerki in Asmara on Wednesday, had agreed to initiate dialogue to resolve the long standing border dispute. Djibouti in July petitioned the United Nation's Security Council, asking the body to 'facilitate an agreement between them upon a mutually acceptable means of peaceful dispute settlement'. The disputed land in question is the Dumeira Mountain and Dumeira Island which Djibouti claims is being illegally occupied by Eritrea.
The Djibouti – Eritrea standoff is seen by most political and security analysts as the final rift needed to be solved to restore durable peace to the Horn of Africa region.Djibouti on Thursday welcomed a high level delegation composed of the three foreign ministers of Somalia, Eritrea and Ethiopia.
''This is the season for peace in the Horn of Africa and this peace should be inclusive to all,''read part of Afwerki's message to his counterpart, President Ismail Omar Gelleh of Djibouti. Eritrea's information minister, Yemane G. Meskel said Gelleh had told the delegation that 'Djibouti is ready for reconciliation'.
Eritrea's Foreign Minister Osman Saleh conveyed President Isaias's greetings to President Ismael Omar Gelle and underlined that "this is the season for peace in the Horn of Africa and this peace should be inclusive to all". The Delegation was received by various senior Ministers

— Yemane G. Meskel (@hawelti) September 6, 2018
Djibouti's Foreign Minister Mahmoud Ali Youssouf said: "With the truthful willingness demonstrated by Eritrea and Djibouti to make peace, all other pending issues will find their way to resolution." The rapprochement follows the dramatic thaw in relations between Ethiopia and Eritrea, which declared an end to their state of war in July and agreed to open embassies, develop ports and resume flights between the two countries after decades of hostilities.
Eritrea has been subjected to a U.N. arms embargo since 2009 over allegations that it provided support to militants in Somalia and for failing to pull troops out of disputed territory with Djibouti. Asmara denies accusations it backed Somali insurgents.
About The Author