Sowore to Civil Servants: Expect N100, 000 minimum wage when I become president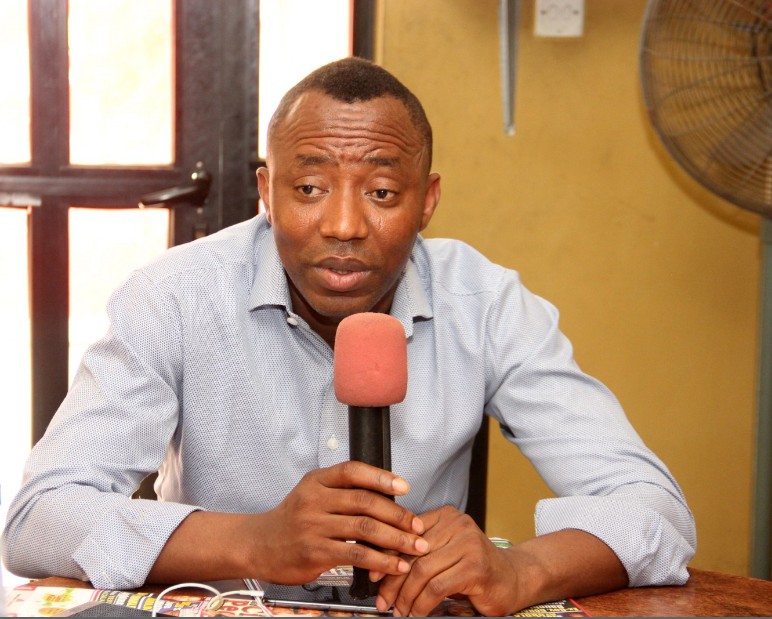 Omoyele Sowore, a presidential aspirant of the African Action Congress (AAC), says he will ensure civil servants in the country receive N100, 000 as minimum wage from 2019, if he is elected Nigeria's president. Speaking at a town hall meeting organised by the party in Badagry, Sowore said Nigerians were indirectly going into slavery by traveling to different countries in search of jobs.
He said over 43 million black Africans were sold into slavery in the coastal city about 400 years ago, a development he said was still happening indirectly because of lack of job. "I am in politics to stop this by providing 500,000 jobs yearly. The minimum wage for civil servant will be N100, 000 from 2019," he said. Sowore regretted the poor state of roads in the country and describing the Lagos-Badagry expressway as the worst in Nigeria. The presidential aspirant said the historic town had been cut off from the rest of the country due to deplorable state of the road.
"I have traveled all over Nigeria, but I have not seen any international expressway like Lagos-Badagry," he said. "We spent almost five hours coming here instead of one and half hours. Badagry town has been cut-off from Nigeria due to deplorable state of the road. This is very shameful." He promised to construct two expressways from Badagry to Lagos, and another one linking Badagry and Ogun state if elected into power in 2019.
Sowore urged the residents of Badagry to vote wisely for candidates of their choice. "I heard now that politicians are buying permanent voter card (PVC) for N10,000. Please don't sell your PVC; the PVC is your future," he said. "Can you do any business with N10, 000? They will buy your card; your future is your PVC; keep it."
About The Author