Zambia president slams 'reckless propaganda' on China relations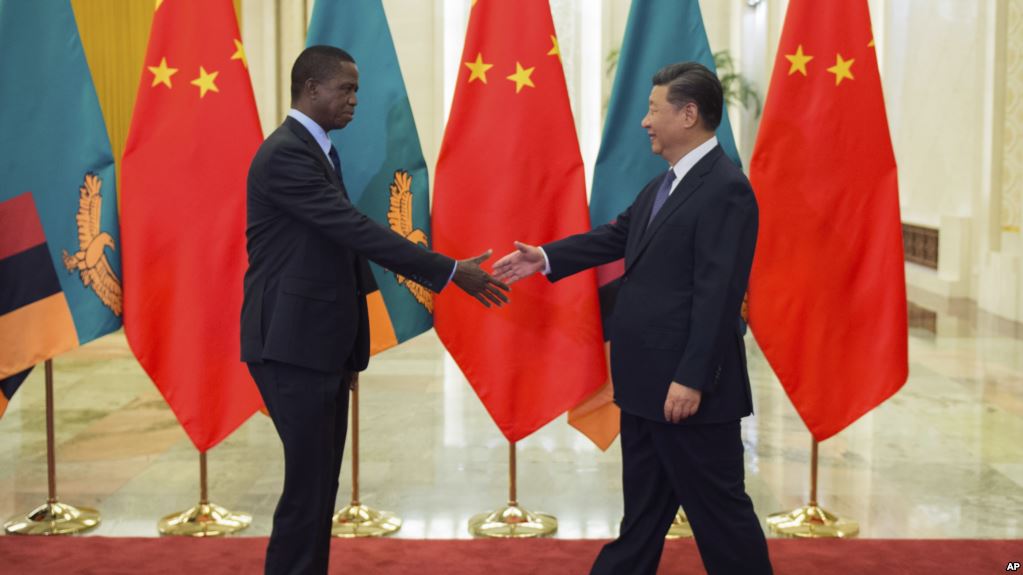 Zambian president Edgar Lungu has described as misleading and reckless propaganda, recent reports that China was set to seize national assets over loan payment default. In a speech at the opening of parliament on Friday, Lungu stressed that Lusaka's dealings with Beijing was mutual and not on the level of master and slave. He added that the relations were set to be entrenched in the interest of both parties.
"Our friendship with China is mutual and no amount of reckless propaganda will deter us from entrenching this relationship for the common good of our people," he said.
"Ignore the misleading headlines that seek to malign our relationship with China by mischaracterising our economic cooperation to mean colonialism. China does not have that record, neither does it seek a horse-and-jockey relationship with Zambia.
"We are fully conscious as a nation and we are alive to the fact that we need to uplift the lives of our people. I need to emphasise that all forms of bilateral co-operation with China are and will always be informed by this noble focus," he added. Information from Africa Confidential, a London-based publication had suggested that two state entities were to be taken over by China. Its report was widely reported by other portals that the power company, Zesco, was due for takeover after the state broadcaster.
Zambia's external debt figures are pegged officially $9 billion. Like other African nations, its indebtedness to the East Asian giant continues to soar especially in the area of infrastructure development.
Lungu joined fellow African heads of states and government who participated in the just ended Forum on China – Africa Cooperation, FOCAC, held in the Chinese city of Beijing. The Chinese president promised $60 billion new aid for the continent amid rising concerns of the sustainability of these loans. Lungu is not the only leader to openly develop his country's Chinese deal. Rwanda's Paul Kagame, Muhammadu Buhari of Nigeria and South Africa's Cyril Ramaphosa have all expressed similar views.
About The Author