Oby Ezekwesili challenges Buhari to 20-hours debate on 2019 Presidency and gives reasons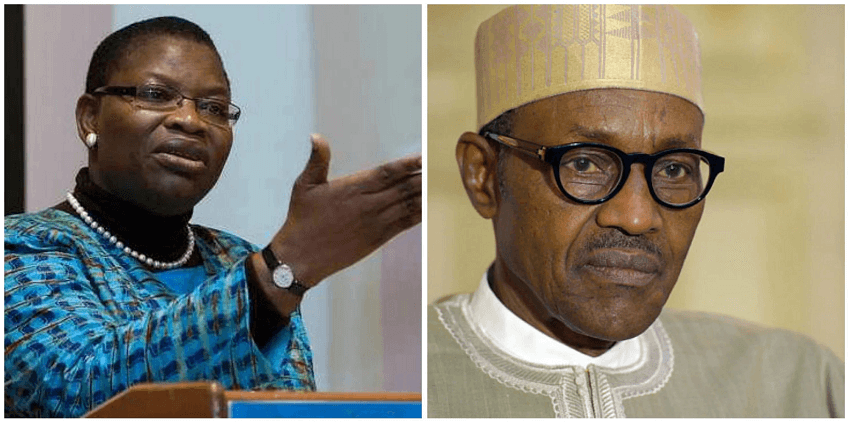 The Presidential candidate of the Allied Congress Party of Nigeria, ACPN, Oby Ezekwesili on Sunday challenged President Muhammadu Buhari to a 20-hour debate. Ezekwesili said the challenge was aimed at allowing Buhari defend his achievements.
In a statement she personally signed, the former Minister of Education, said the debate by proxy should not be accepted by Nigerians. She stressed that those who shy away from presenting themselves before Nigerians don't deserve to take the position of leadership.
Stating that nothing less than 20 hours of debate was acceptable to a country of approximately 200 million people, Ezekwesili stressed that the debate should be split in five sessions of four hours each, or four sessions of five hours each. According to the Presidential candidate, the first debate should be held within a week of when campaign officially starts.
The statement reads, "It appears that there is a conspiracy of the minority to trivialize the issue of presidential debate in a bid to exempt President Muhammadu Buhari from defending his performance and presenting his plans before the Nigerian people. "This is unacceptable. The people need to know why they should vote for each of the candidates, and they need to know now.
"Make no mistake, the only people Nigerians want to hear from are their presidential hopefuls. Nigerians vote for presidents, and presidents are the ones who get the job done.
"Vice Presidents will not take Nigeria out of poverty. So this is not the time to shortchange citizens with a Vice Presidential debate. Nigerians are voting for top of the ticket, not VP, and they are aware that this is what matters. Anything less than a presidential debate will be considered gross disrespect for the millions of citizens we hope to lead."
About The Author