Ethiopia's Prime Minister welcomes Eritrea and Somalia leaders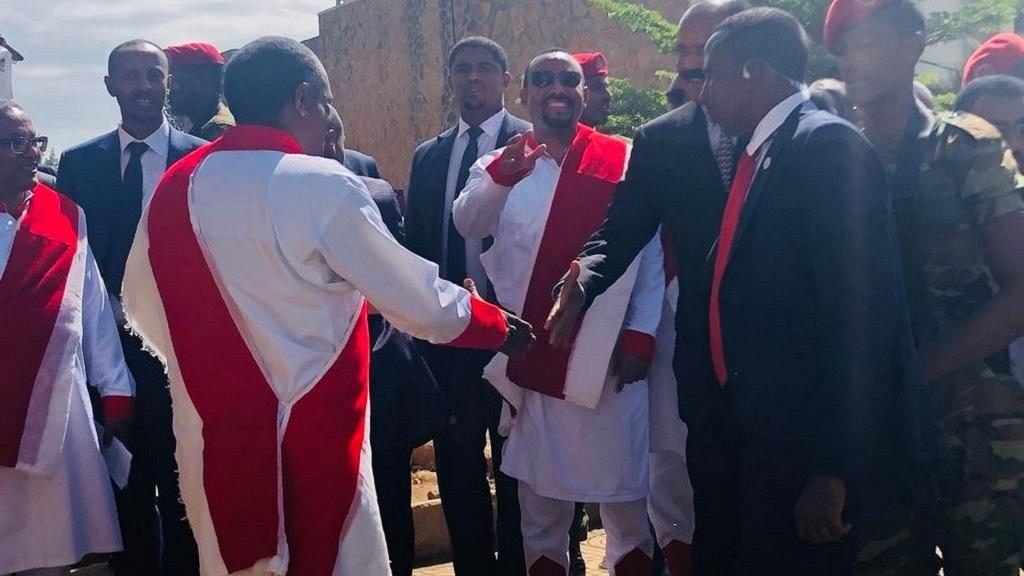 Ethiopia's prime minister Abiy Ahmed on Friday welcomed his colleagues, president Isaias Afwerki and Somalia's president Mohamed Abdullahi Farmajo, to the city of Gondar, Amhara regional state.
The three leaders, who will be discussing the tripartite agreement for economic integration of the Horn of Africa, signed in the Eritrean capital last September, started off by meeting university students in the Gondar region. They are also expected to visit various development projects in Gondor and Bahir Dar cities.
Ethiopia, which is a landlocked country is keen to create a meaningful economic union with its neighbours, to satisfy its need for access to the sea, among other needs.
The country currently has port deals with Djibouti, Sudan, Kenya and recently, Eritrea. It is not yet clear why the leader of Djibouti, which handles up to 95% of inbound trade for landlocked Ethiopia, is not part of the meeting in Gondor.
About The Author