Kenya and Mozambique signs visa waiver agreement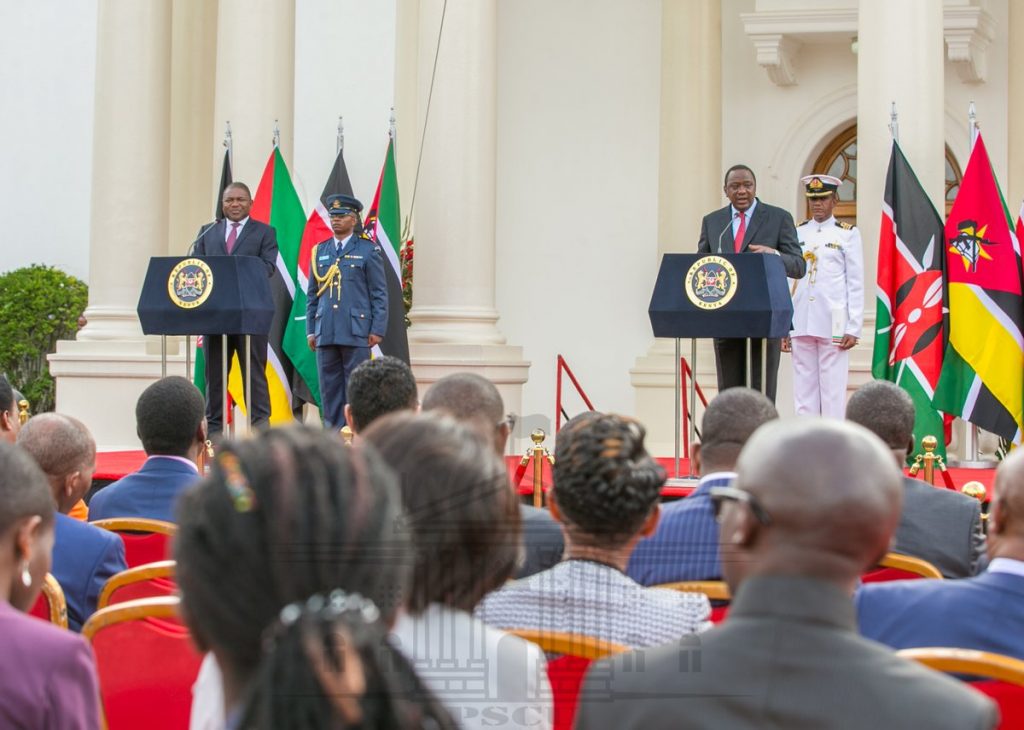 Kenya and Mozambique on Wednesday concluded a deal that removes vis a requirements for citizens of both countries. The visa waiver agreement, signed in the presence of Kenyan president Uhuru Kenyatta and Mozambique president Filipe Nyusi, is aimed at easing trade and travel between the two nations.
''This is the right step towards facilitating people to people contact, as well as enhancing trade between our two nations,'' Kenyatta said.
President Nyusi is on a state visit to Kenya, having hosted his counterpart earlier this year. The two countries share historical ties, and cherish cultural ties like the Swahili speakers that can be found in both Mozambique and Kenya. Nyusi on Wednesday paid tribute to his hosts for the role they played in bringing the Mozambican civil war to an end.
"Kenya, to Mozambique, is not just another country. It is part of our history," he said. While in Kenya, Nyusi will visit the Makonde community, who came from Mozambique in the 1950s. They have since gained recognition as a Kenyan ethnic group.
Both presidents attended a Kenya-Mozambique business forum, where they challenged the private sector to exploit the trade potential between the two countries.
''We seek to bolster trade between our two countries, and to build capacity in developing our Blue Economy so as to unlock the great potential in our maritime resources,'' Kenyatta said. President Nyusi said his country is open to sharing its experience in fishing with Kenya.
Both countries are keen to increase the level of economic partnerships in sectors such as agriculture, agribusiness, minerals, tourism among others.
About The Author