President Muhammadu Buhari has signed five bills into law.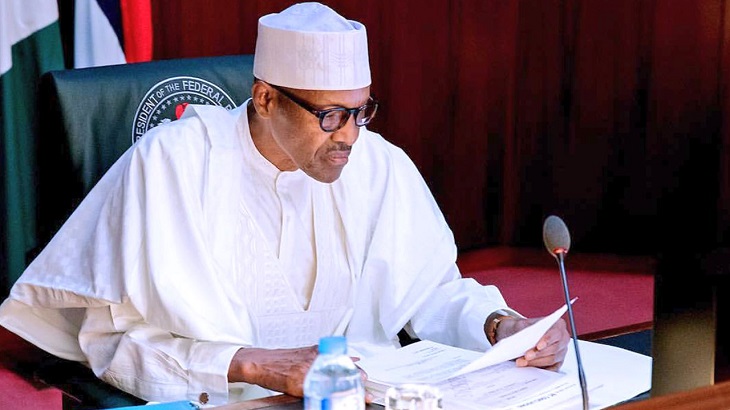 The bills are Federal Capital Territory appropriation act, 2018; Nigerian Centre For Disease Control and Prevention (establishment) act, 2018; extradition (amendment ) act, 2018; National Environmental Standard And Regulations Enforcement Agency act, 2018 and the Nigerian Institute Of Mining and Geo-sciences.
Ita Enang, senior special assistant to the president on national assembly matters (senate), made the announcement in a statement issued in Abuja on Monday. "The Federal Capital Territory appropriation act, 2018 was submitted by Mr. President to the national assembly," he said.
"The act allows aggregate capital and recurrent expenditure of N371, 532,518,887 (three hundred and seventy one Billion, five hundred and thirty two million, five hundred and eighteen thousand eight hundred and eighty seven kobo) up to the financial year ending December 31, 2018."
Enang said the Nigerian Centre For Disease Control and Prevention act is aimed at the prevention, detection and control of communicable diseases and other public health emergencies in the country. "The act submitted by Mr. President as executive bill on October 17, 2017 to the national assembly is to develop, maintain and coordinate surveillance systems to collect, analyse and interpret data on diseases of public health importance , in order to detect public health threats, guide health intervention and set public health priorities," he said
"Lead the response to disease outbreaks, public health emergencies and disasters in order to minimize the impact on health. "Develop and maintain a network of reference and specialized laboratories for pathogen detection, disease surveillance and outbreak response."
He said the extradition amendment act vests jurisdiction on extradition proceedings now on the federal high court and no longer on the magistrates.
"The amendment further introduces a new section 15(2) preventing double jeopardy as protected by Section 36(9) of the constitution which prevents a person surrendered to Nigeria in accordance with extraction treaty; obligation from being arrested, detained, extradited or otherwise dealt with in Nigeria or any other country within the commonwealth or any other country having same extraditing agreement with Nigeria," he said.
"If the proceedings relates to an offence for which he has been previously convicted or acquitted in the requesting country for which extradition is sought by the Nigerian authorities."
He said National Environmental Standard and Regulations Enforcement Agency amendment act "defines matters of appointment to the council, empowers the agency or appropriate person to cause immediate abatement of imminent environmental pollution while appropriate warrant or court order is sought to ensure public safety, among others." Enang said the Nigerian Institute Of Mining and Geo-sciences act establishes the institute in Jos, Plateau state capital.
About The Author