Fashola seeks deportation of foreigners in Nigeria without work permits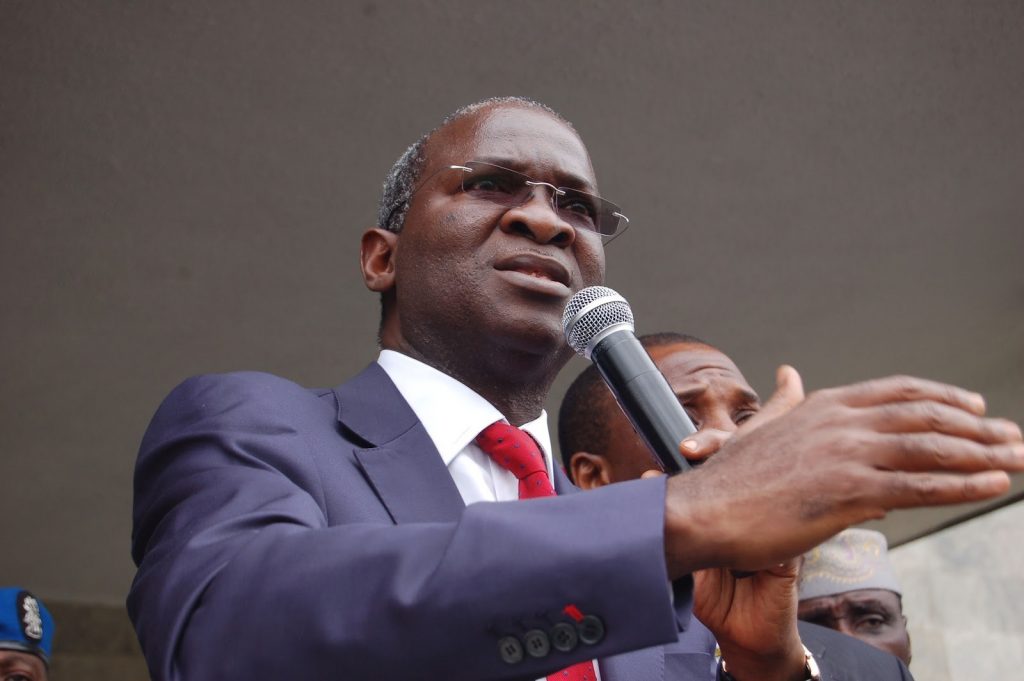 To prevent expatriates from picking jobs meant for Nigerians, the Minister for Power, Works and Housing, Babatunde Fashola, has said those working without permits would not only be stopped in the coming days, but also deported. According to him, companies handling contracts for his ministry are being audited for legality. Speaking yesterday at the second BRF Gabest programme, with the theme, Where are the jobs?, Fashola noted that though the citizens of the Economic Community of West African States (ECOWAS) had free movement into the country, he, however, clarified that the privilege does not preclude them from applying for work permits. He said the Muhammadu Buhari administration was working to create jobs and provide the enabling environment for the private sector to complement the gesture, hence the huge investment in infrastructure.
The erstwhile Lagos State governor stated that Nigeria must manage its population. He urged family planning in the face of the widespread poverty in the land. Fashola submitted that wrong choices and decisions of the past were responsible for the nation's under-development and its inability to compete favorably with its peers. Giving an insight into the jobs to be created from infrastructure, he disclosed that the Federal Government would need about 192 million liters of petroleum products to complete the second Niger Bridge. He added that government would also need 18 millions bags of cement for the Mambila hydro project to provide several opportunities for Nigerians. In the meantime, government has assured Nigerians deported recently by the Ghanaian authorities that they would not be made to suffer for crimes they did not commit.
The Senior Special Assistant to the President on Diaspora, Abike Dabiri-Erewa, gave the assurance yesterday while reacting to the development. She said the Nigerian ambassador in that West African nation, Ambassador Olufemi Abikoye, was on top of the situation, assuring them that the matter would soon be resolved. The presidential aide said: "The story that hundreds of Nigerians being deported from Ghana is disturbing and worrisome. The good thing is that the Nigerian Ambassador to Ghana is on top of the situation. Now, he met with the Comptroller General of the Immigration in Ghana and they both had a very productive discussion."
About The Author