11 killed as Hausa, Benue residents clash in Makurdi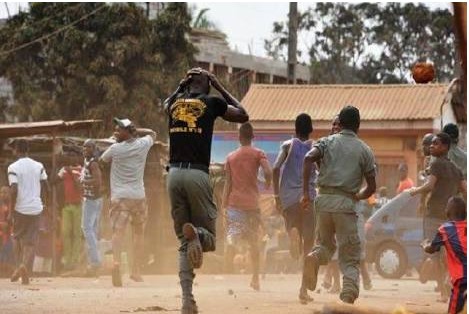 11 killed as Hausa, Benue residents clash in Makurdi
The Benue State government has confirmed eleven people killed in a fresh crisis that rocked the state capital, Makurdi.
Rilwanu Adamu, the adviser to the Benue governor Samuel Ortom on Islamic affairs, said the attack happened in the state capital, Makurdi, and that it was targeted at ethnic Hausa traders.
"We lost 11 of our people…. We have five people also hospitalised in Makurdi," he said, warning that the death toll could yet rise.
Two mosques were razed to the ground and traders' goods ransacked, said Adamu.
The latest deaths came in the wake of an attack on a church in the Mbalom community south of Makurdi on Tuesday, which left 16 worshippers and two Roman Catholic priests dead.
Riots broke out in Makurdi on Wednesday following the deaths, forcing police to fire teargas to disperse the crowd.
Adamu said in addition to Makurdi, a number of other people lost their lives elsewhere in the state.
About The Author